My Blog
Posts for: December, 2015
By Bethesda Row Dental
December 19, 2015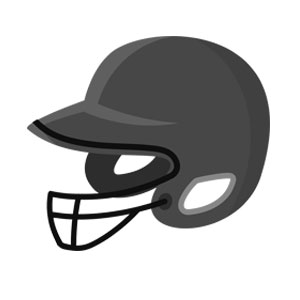 For major-league slugger Giancarlo Stanton, 2014 was a record-breaking year. After the baseball season ended, he signed a 13-year, $325 million contract with the Miami Marlins — the biggest deal in sports history. But earlier that same year, Stanton suffered one of the worst accidents in baseball: He was hit in the face by an 88-mph fastball, sustaining multiple fractures, lacerations, and extensive dental damage.
After the accident, Stanton didn't play for the remainder of the season. But now he's back in Spring Training… and he's got a not-so-secret weapon to help protect him against another injury: A custom-made face guard designed to absorb impacts and keep him from suffering further trauma.
As sports fans, we're glad that Stanton was able to overcome his injury and get back in the game. As dentists, we'd like to remind you that you don't have to be a major-league player to feel the harmful effects of a sports injury — and you don't have to look far to find a way to protect yourself. In fact, you can get a custom-made mouthguard right here at the dental office.
Mouthguards have a long tradition in sports like football, boxing, and hockey. But did you know that far more Americans are injured every year playing "non-collision" sports like basketball, baseball — and even bicycling? And it doesn't take a major-league fastball to cause a dental injury: The highest incidence of sports-related dental injuries occurs in 15-to-18-year-old males. In fact, about one-third of all dental injuries among children stem from various types of sports activities. These injuries may result in countless hours being lost from school and work, and cost significant sums for treatment and restoration.
Mouthguards have a proven track record in reducing dental and facial injuries: They are capable of absorbing the energy of a blow to the mouth, and dissipating it in a way that prevents damage to facial structures and teeth. But not all mouthguards are created equal: Custom-fabricated mouthguards, which are produced from an exact model of your mouth made right here in the dental office, offer by far the best protection. They fit better and safeguard the teeth more fully than any off-the-shelf or "boil-and-bite" type can. Plus, they're more comfortable to wear. And let's face it: No mouth guard can protect your teeth if you don't wear it.
What's more, some recent studies indicate that custom-made mouthguards may offer significant protection against concussion. An increasing awareness of the dangers that concussion may pose to athletes is one more reason why we recommend custom-made mouthguards to active people and their families.
To get his face guard, Giancarlo Stanton reportedly went to a specialist sporting-goods manufacturer in Illinois, and paid around $1,000. But you can get a custom-made mouthguard for yourself or your loved ones right at our office for a fraction of that price. And the peace of mind it can give you is… priceless.
If you have questions about custom-made mouthguards, please contact us or schedule an appointment for a consultation. You can learn more by reading the Dear Doctor magazine articles "An Introduction to Sports Injuries & Dentistry" and "Athletic Mouthguards."
By Bethesda Row Dental
December 04, 2015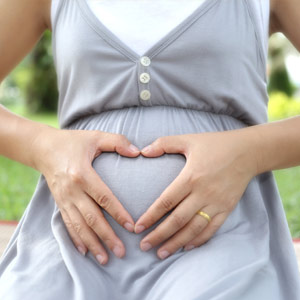 If you're pregnant, you may find yourself pondering decisions you didn't have to think about before. Should you have that glass of wine… or skip it, because of the alcohol; go for the sushi… or avoid uncooked foods; take the pain reliever… or live with the headache. And if you have a toothache — or even if you're overdue for a checkup and a cleaning — you may also be wondering whether having dental treatment (especially treatment that might involve local anesthetics) is safe for you and your developing baby.
Fortunately, a study that recently appeared in the Journal of the American Dental Association (JADA) should let expectant moms breathe a little easier. The research concludes that it's safe for pregnant women to undergo dental treatment, including procedures that use local anesthetics.
And that's good news indeed, because while maintaining good oral health during pregnancy is critical for the developing baby, many expectant moms experience problems during this period.  Some common issues include a higher risk of tooth decay due to increased carbohydrate consumption, and sore or bleeding gums from a condition called pregnancy gingivitis.
According to the study's lead author, Aharon Hagai, D.M.D., "[Pregnancy] is a crucial period of time in a woman's life, and maintaining oral health is directly related to good overall health." Yet, as Dr. Hagai notes, pregnant women sometimes avoid the dentist even if they have a problem. So his team set out to determine whether having dental treatment with anesthesia affected the outcome of pregnancies. They compared a total of 1,004 women, some of whom had dental treatment with local anesthesia, and some who did not.
The research showed there was no significant difference between the two groups. This applied in terms of both major medical problems (such as cleft palate, heart defects or cerebral palsy) and other issues, including low birth weight and preterm delivery. Dr. Hagai summed it up this way: "We aimed to determine if there was a significant risk associated with dental treatment with anesthesia and pregnancy outcomes. We did not find any."
So if you're pregnant, there's one less thing to worry about. Go ahead and schedule your routine dental check up — and remember that it is particularly important to have cleanings during pregnancy. Â If you experience changes in your oral health, don't hesitate to come in for an office visit and cleaning; that way, you can make sure your hormonal changes are not playing havoc with your gums. There is an old saying in some cultures that for every child a woman has, she loses a tooth. Don't let that happen to you.
If you have questions about oral health and pregnancy, please call our office to schedule a consultation. You can read more in the Dear Doctor magazine article "Expectant Mothers: Dental facts you need to know" and "Pregnancy and Oral Health."